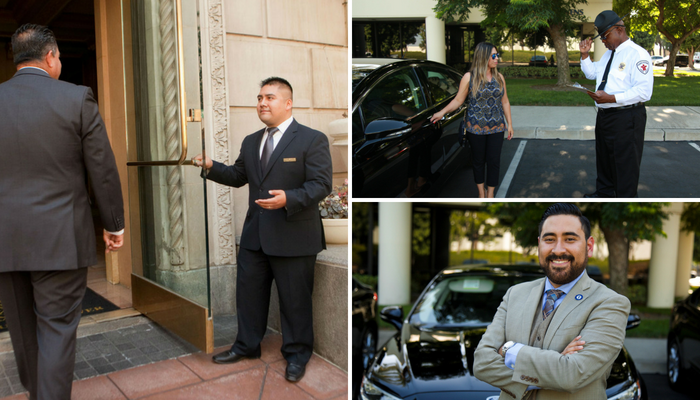 On an average day, how many businesses do you interact with? Researchers from City, University of London, the Technical University of Denmark, and Sony Mobile Communications published a study in "Nature Human Behaviour" that found people visit an average of 25 places per day. Why is that important for managers to know?
Well, think about this. Of all the places you visit each day, what interactions are the most vivid in your memory? Probably not the ones that were merely satisfactory.
Studies show that most people remember the bad experiences more than they remember good ones. This helps us to appreciate the value of consistently delivering an outstanding customer experience.
How to Deliver Excellent Customer Service
Customer service is about people helping people. Technology can help in the delivery of customer service, but it can't replace the human ability to listen, empathize and find solutions to challenging situations. Even when a solution is not available, it is important for people to know that they have been heard and that their concerns are taken seriously by people who care.
For property managers who wish to retain clients (keep rental units occupied or HOA boards happy), it's imperative to deliver an outstanding customer experience. That means hiring the right people and working with the right partners.
The right people or partners are those who understand their job is not just about performing a specific task or service. They must understand that ultimately their job is to ensure the people they interact with while on the job, are impressed with the level of customer service they receive.
For example, GSI officers are trained to look beyond their basic function as a security officer to find ways they can help the communities they serve. This is one of things that helps us to exceed client expectations. As you can see from the following comment that came to us regarding one of our officers.
"Very recently, he came in early and noticed one of our people and not arrived yet. He took it upon himself to unlock and open all the early morning amenities, make coffee for the residents, turn on the appliances and even contact US in Management to let us know of the error…he didn't have to do ANY of that! We are so lucky and grateful to have him here." – Lee Jeffrey – Assistant General Manager, Solera Diamond Valley
Consider The Customer Journey
In addition to hiring customer service oriented staff and partners, it is important to consider the customer journey.
Consider all the touchpoints a resident, tenant or visitor may have with vendors, staff and management. Review what a typical interaction consists of.
Consider each interaction as an opportunity to build loyalty, and reduce the number of calls you get from unhappy residents. Ask yourself how can we improve on each interaction? What can be done to really impress these people with the level of service they receive?
Often it is as simple as training employees and vendors to show deep respect to residents and going the extra mile to ensure they walk away happy, It is not simply enough to leave customers feeling satisfied, they should be impressed.
For property managers one of the most crucial vendor partnerships is with private security. Security officers are called upon to protect points of entry and are typically the first person a resident or visitor interacts with when they first enter a community.
First Impressions are important
There is a ton of research that confirms the importance of first impressions. It's usually the first impression that is most memorable to a person.
"In the same way that I tend to make up my mind about people within thirty seconds of meeting them, I also make up my mind about whether a business proposal excites me within about thirty seconds of looking at it. I rely far more on gut instinct than researching huge amounts of statistics." – Richard Branson
First impressions are crucial to overall customer experience. A manager can work hard, train staff and hire carefully, but all this effort can be sabotaged if the security firm they partner with does not deliver on their end.
That's why it is extremely important work with a security firm that goes beyond the basics when it comes to officer training, supervision, access to management and ultimately customer experience.
http://guardsystemsinc.com/wp-content/uploads/2018/08/oustanding-service.png
400
700
GSI
/wp-content/uploads/2016/08/Guard-SystemsLogo.png
GSI
2018-08-07 15:58:25
2018-08-07 16:35:19
Why Strive For More Than Just Customer Satisfaction