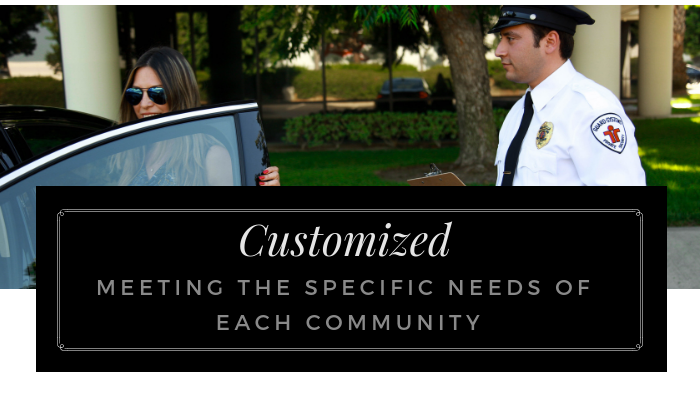 One-size-fits-all. As appealing as that thought may be to operations managers, it doesn't work for property managers. Every property is different, and tenants have specific needs and expectations. The desire to meet the specific needs of each property is stated by many top management companies. However, this can be a challenge if the partners they rely on are not willing, or able, to adapt.
"We tailor our services to meet your needs. This flexibility allows us to address the specific concerns of your community and gives you greater satisfaction among your members." – Seabreeze Management Company, Inc.
"With a wide array of programs and services ready to fit the specific needs of any HOA, we help bring superior results to your community." – Associa-PCM
"Our services are customized to address the unique expectations of each homeowner and to preserve the vision and lifestyle of each building and community." – Action Property Management
"We take time to learn about each community and select the manager that understands your unique needs." – Keystone Pacific Property Management
"We are committed to understanding your needs and will work with you to develop and implement a strategic plan for your unique property situation " – Charles Dunn Company
When it comes to security services, companies tend to be either large and rigid or flexible, but unstable. Neither option is optimal for a property management company looking to service the specific needs of a community.
This dilemma often leads property managers to opt for the stability of a large company. Although the security solutions offered do not exactly fit the specific needs of the community, they feel as if there is no choice. They are forced to choose the prepackaged solution that comes closest to what they are hoping for.
That's not the way it should be and that is not the way it has to be. The approach that GSI advocates is for property management companies to find a security partner who is financially solid yet remains agile. Security companies need to maintain the flexibility to tailor their services to the specific needs of each client.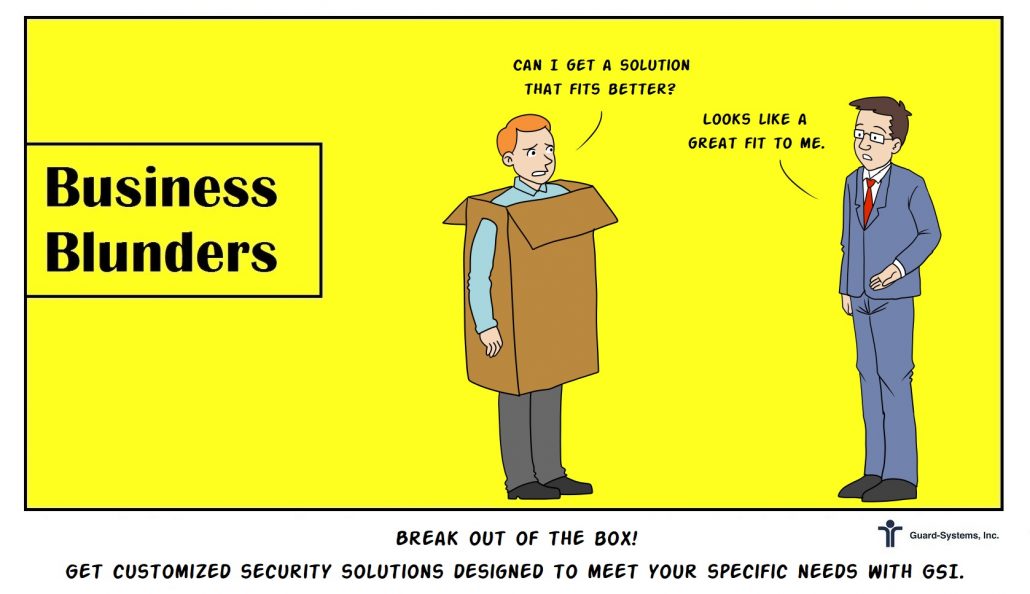 At GSI we have gained so much by doing this. By listening to our clients and responding to their specific needs we have been able to pioneer many innovations that are now considered industry standards.
Responding to our clients' needs has helped GSI to be among the first to:
Deploy ambassador guards – These are security personnel who serve as building ambassadors, greeting and welcoming visitors while simultaneously serving as deterrents for crime.
Adopt more subtle uniforms – Clients have the option to choose from suits, sports coats, and casual wear so that officers fit client environments.
Provide personal touches – This includes holding doors and walking tenants to their cars.
Listening to the concerns of our clients has also helped us develop many unique support services like:
Client Services Manager – This is a dedicated position to oversee quality control and ensure each client's expectations are exceeded.
Dedicated rovers – Only 2-3 rovers are assigned to each client's site, so clients get an officer who is familiar to them and has been trained on site specifics.
Custom training – Ongoing client-specific, web-based training that's fully accredited.
GSI Alert – Ability to mobilize hundreds of guards to cover client-affected areas for a prolonged period in case of emergency.
The possibilities are endless. By listening to property managers and understanding what they are working to achieve we can work with them to provide a customized solution that truly meets their stated goals.
http://guardsystemsinc.com/wp-content/uploads/2019/02/customized-Service.png
400
700
GSI
/wp-content/uploads/2016/08/Guard-SystemsLogo.png
GSI
2019-02-27 15:07:10
2019-02-28 11:25:28
Why Property Managers Need Customized Security Services?