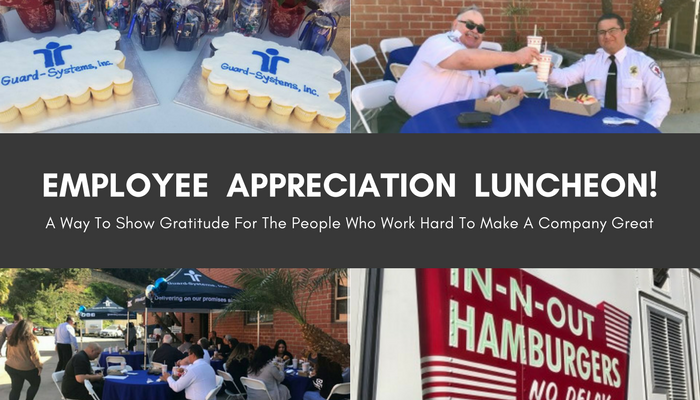 Our people… our strength. That's not just a cool tagline. It's a motto to live by because a company is only as good as the people that represent it.
At GSI we employ hundreds of guards. Each one has a different story.  Many are career minded security professionals looking to work with a fast growing company. Others are officers working their way through college. Some are single parents working to provide for their children. We also have officers who came out of retirement either to supplement their income or just because they want to stay active and be productive.
We all come from different backgrounds and walks of life, yet we are all united in a common cause. Our directive is to deliver outstanding service to our clients and protect the communities we serve. That's what we show up to do each and every day.
I have nothing but respect for all the people who work with us. I have to admire them because despite whatever personal challenges they are facing, they come in and do an excellent job and they do it continually, day in and day out. We should never take that for granted.
Showing appreciation for the people we work with and recognizing their efforts should be a priority for every manager because it increases employee engagement and results in many benefits.
Benefits Of Employee Engagement
An "engaged employee" is one who is fully absorbed by and enthusiastic about their work and as a result takes positive action to further the organization's reputation and interests.
At GSI our goal is to exceed client expectations. That is not an easy task. However, we have found that when our officers are cared for and feel appreciated, issues are often avoided. This goes a long way toward our ability to provide the best service for our clients.
A Gallup study found that companies with higher employee engagement enjoyed 50% higher levels of productivity, 13% less employee turnover, 44% higher profits and 50% higher customer satisfaction than companies that measured in the bottom 25% of employee engagement.
That makes a pretty strong business case. Showing appreciation and recognizing the efforts of the people that make a company great is just the right thing to do from both a personal and business perspective.
The Joy of Giving
Besides, it's a lot of fun! Nothing beats the feeling we get when we see the smiles on the faces of our employees.
Recently I had the privilege to host an "In & Out" Employee Appreciation Luncheon for all of my GSI field team members.  We kicked it off with 10 raffle winners. We had music and an In & Out Catering truck bring us fresh hot burgers, fries and ice cold drinks. Everyone had a great time!
These kind of events build stronger bonds within the company. Plus, it was such a great feeling to be able to show the team how much we care about them and value the work they do.
http://guardsystemsinc.com/wp-content/uploads/2017/12/EmployeeAppreciation.png
400
700
GSI
/wp-content/uploads/2016/08/Guard-SystemsLogo.png
GSI
2017-12-11 21:45:57
2017-12-11 21:55:17
Why GSI Makes Employee Recognition A Priority