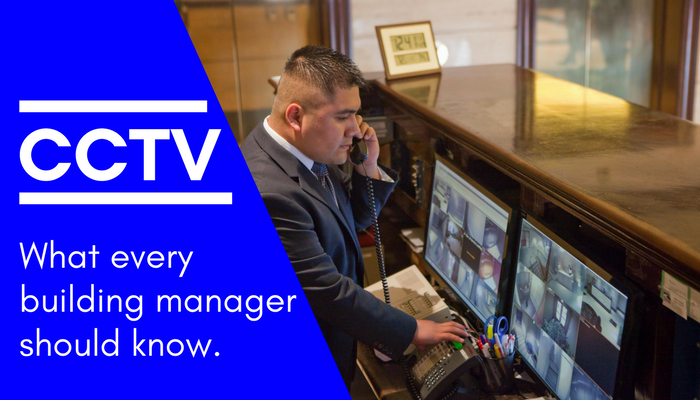 Selecting the right CCTV system for your building can be tricky. Building managers often don't realize the complicated back-end required to run the ecosystem for these cameras. As an end-user of CCTV cameras, there are a ton of issues that can crop up when you are trying to set up or manage a system.
Understand The Challenges
The biggest issue with CCTV systems is the lack of standardization. This affects every part of the process, because you can't manage or set all your cameras up in the exact same way. Efforts have been taken to improve this fragmentation within the industry, but there is still a lot left to be done.
This often makes the task of selecting the right system difficult because a lack of standardization in product design and specifications make side-by-side product comparison ineffective.
Another challenge is, it becomes difficult to buy the exact same camera if you are outfitting different sites at different times, and the compatibility issues that may pop up are expensive, to say the least.
Planning Is Essential
It's important to plan way ahead of time for whatever equipment you may need at any of your facilities. Very little flexibility is allowed in these cases. Even the most knowledgeable CCTV project managers will struggle to keep up.
One of your first considerations when planning the implementation of your new CCTV system is the bandwidth. Your IT department will have to get involved and help you figure out how much bandwidth will be required and whether they can provide it. Even with modern compression methods, bandwidth consumption will be significant.
There are a few secondary factors that contribute to this consideration, such as how good your images need to be. The number of frames per second will determine your overall bandwidth usage, so you should consult your team to figure out what is actually necessary. In addition, figure out how long you'll need to store your video. There are different regulatory requirements for different uses, so this should be kept in mind.
The Bidding Process
The next step is to solicit bids for you project. Be sure to give your bidders as much information as possible. If you are in pre-construction, provide blueprints and any other materials that would help determine your CCTV needs. Otherwise, offer walkthroughs and make sure the professionals with technical knowledge of the building are available for questions and comments throughout the process.
Because of the complex business models that form the CCTV industry, it is important to have your needs outlined ahead of time and then do your research on the individual bids, since they won't be easy to compare.
Get Help
Getting an independent and objective look from a fresh set of eyes can help tremendously. At GSI we have consulted with many of our clients to help them get the CCTV system that best meets their specific needs.
Some think we should provide a branded solution, but we don't. The reason is simply because we want to maintain the flexibility to evaluate options that are in the best interest of our clients. This allows us to remain unbiased and objective when making recommendations.
If you are in need of a CCTV system, we would be happy to help you through the process. Feel free to reach out to us. We're always happy to help out our readers in whatever ways we can.
http://guardsystemsinc.com/wp-content/uploads/2017/12/cctv.png
400
700
GSI
/wp-content/uploads/2016/08/Guard-SystemsLogo.png
GSI
2017-12-19 16:54:34
2017-12-22 12:41:26
So You Need CCTV, Huh?